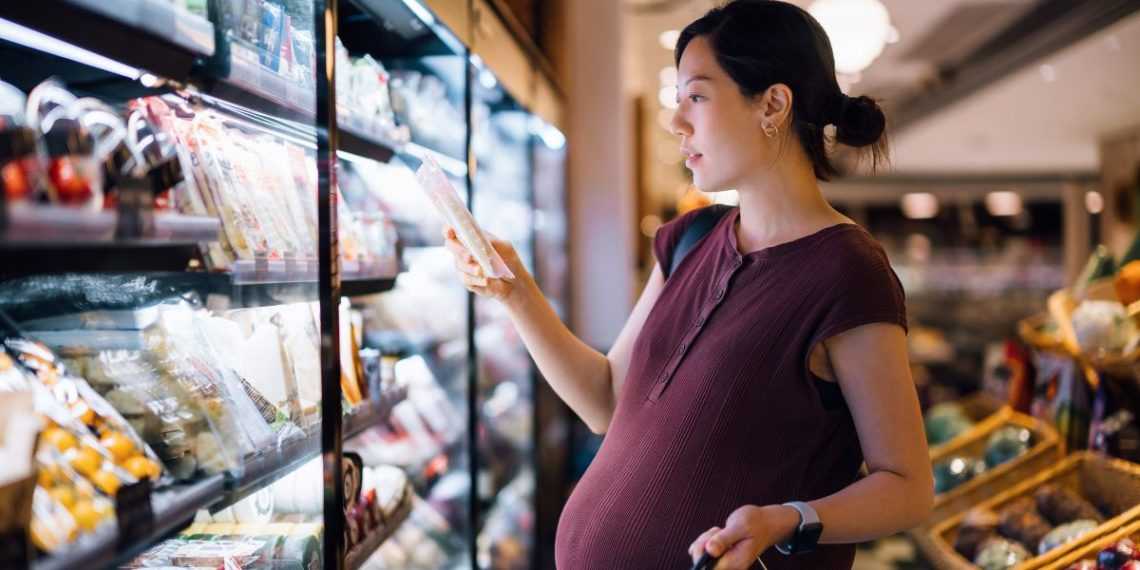 One of the best ways to help you experience a healthy pregnancy is to make sure that your diet is rich in vitamins, minerals, and nutrients. Although you should work with your gynecologist to determine the best eating habits for your needs, the following guide will provide you with some basics and a good foundation to start.
The Best and Worst Foods During Pregnancy
Pregnancy cravings are real, but oftentimes they're your body's way of saying it needs more of a certain vitamin or mineral. For example, if you crave fruit, you may have a vitamin C deficiency. If you crave dairy, you might need to up your calcium intake.
To help you get all the nutrients you need, make sure you're eating a whole, balanced diet. This includes plenty of vegetables, fruits, low-fat dairy, whole grains, healthy fats, and lean proteins. However, you'll want to avoid unpasteurized milk, lunch meats, highly processed foods, saturated fat, raw or undercooked meat, seafood, and eggs, and refrigerated smoked seafood.
Always thoroughly wash all fruits and vegetables before eating them and make sure that any meat you consume is cooked to a safe internal temperature. Try to fill your plate with 50% vegetables or fruits, 25% of your plate with whole grains, 25% with protein, and a drizzle of healthy fats for the best balance. If you do experience a craving, it's okay to indulge as long as the food isn't harmful and you're eating a healthy diet the majority of the time.
Essential Vitamins to Optimize Nutrition
Creating life requires a lot of vitamins and minerals. While eating a healthy diet can help, you'll likely need to add a prenatal vitamin and maybe even a multivitamin. Prenatal vitamins should be taken once daily to provide you with essential nutrients to help support your baby's development.
However, your gynecologist may also recommend incorporating additional supplements based on blood tests or family history. Do not begin taking anything without first discussing it with your doctor, as not all over-the-counter supplements may be safe for use during pregnancy. If you have any questions about a certain dosage or supplement or start experiencing any side effects, discontinue use and call your OB-GYN.
To make sure you're getting optimal nutrition during pregnancy, put your trust in Greece OB-GYN LLP in Rochester, NY. For over 30 years, their team of gynecologists has been offering a range of health services to help women thrive physically and emotionally. They offer comprehensive gynecology care, from preventative screenings to surgery and more. Regardless of your health concerns, their team can help you address them with care and compassion. Recently, they welcomed Dr. Zoila Velastegui to their team, and she is currently accepting new patients. To learn about their medical services, visit their website. You can also call them at (585) 225-6680 to schedule an appointment or inquire about their evening hours.
Original: https://connect2local.com/l/156281/c/5082122/a-guide-to-nutrition-during-pregnancy