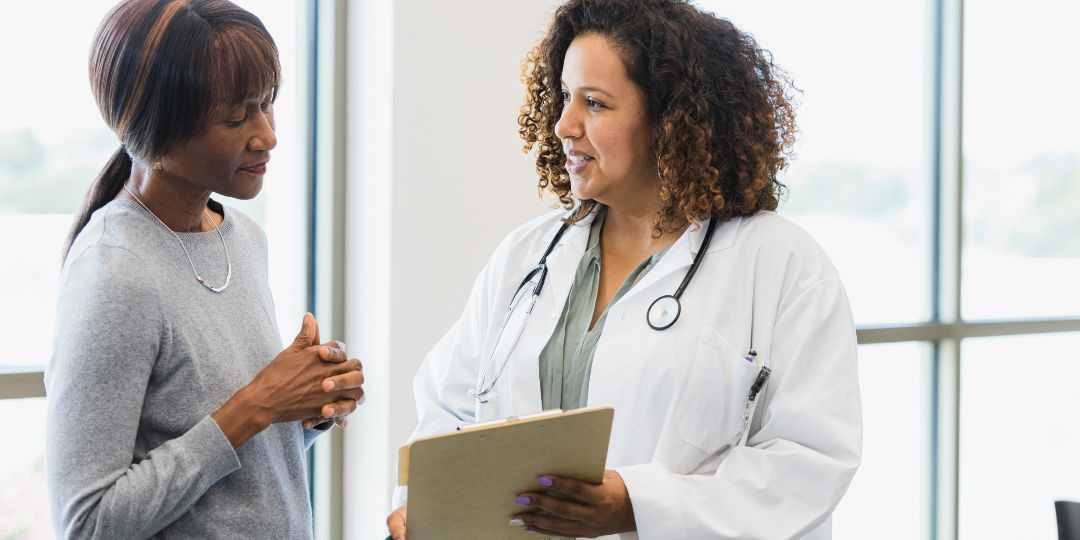 Vaginal health is an important topic, which is why it's crucial to consult with your gynecologist during annual appointments. Being vocal about your health is an excellent way to stay proactive and reduce the risk of any complications. To help guide you during your visits, consider some of the most important questions to ask during your exams.
What to Ask Your Gynecologist Do I need to clean myself daily?
This is a common question that can be confusing, especially with the number of vaginal cleansers being marketed in drugstores. There are several different feminine hygiene products that make you feel like you're missing a step in your self-care, but the reality is that your vagina is pretty good at self-cleaning. You should never put any cleansers into the vagina, but you can use a fragrance-free soap with water to gently clean the labia and vulva.
Should I be tested for STDs?
Getting tested for sexually transmitted diseases is important if you're sexually active or have multiple partners. Although condoms can reduce the risk of STDs, they don't offer 100% protection. Even if you don't have symptoms, regular STD testing can help you stay proactive about your vaginal health and give you peace of mind. If you do have symptoms, talk to your gynecologist as starting treatment as soon as possible can help reduce discomfort and further complications.
How often should I get a Pap smear?
Over the past few years, advice for Pap smear frequency has changed. Gynecologists used to recommend getting one every year, but that has changed to once every three years for women between the ages of 21 and 65 with no previous abnormalities. However, everyone is different, so it's always best to speak with your gynecologist to determine your personalized Pap smear schedule.
Should I be worried about a smell, bump, or itch?
There are several things that can change the pH levels of the vagina, which can lead to changes in odor. However, if you have changes in discharge or begin to feel discomfort, it's best to see your gynecologist. These aren't necessarily an indication of an infection, but ruling them out can help you receive an accurate treatment plan. The same applies to any bumps or lesions that appear. Having them examined by a doctor can help you better understand what they are.
When you're in need of a gynecologist, turn to the team of professionals at Greece OB-GYN, LLP in Rochester, NY. Their gynecology practice provides everything from STD testing and treatment to birth control and family planning. In fact, their team has been providing supportive emotional and physical care to patients for over 30 years and recently extended their hours into the evening. To learn more about their comprehensive range of services, visit their website, or call (585) 225-6680 to schedule an appointment today.
Original: https://connect2local.com/l/156281/c/5077255/4-important-questions-to-ask-your-gynecologist