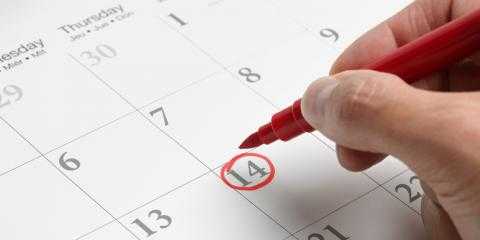 The modern woman has enough to worry about without having to track her menstrual cycle, regardless of what stage of life she's in. However, thanks to various smartphone and tablet apps, it's easy to stay on top of your periods. If you don't already track your cycle, here are just a few major reasons why gynecologists recommend doing so.
3 Reasons to Track Menstruation
1. To Ensure Accurate Medical Records
Your menstrual cycle can reveal a lot about your reproductive health. That is why gynecologists ask about your cycle at every appointment. Tracking your periods will ensure you answer these questions accurately so your medical records are as comprehensive as possible.
2. To Predict Fertility
Tracking menstrual cycles will help determine when you're the most—and the least—fertile. In other words, both those who are trying to conceive and those who aren't trying to can benefit from knowing when they're likely ovulating and when they're not.
3. To Identify Any Potential Issues
Dozens of variables can affect menstruation, so if your period comes early or late once in a while, it's not necessarily a cause for concern. If it's often irregular or unpredictable, however, it could be indicative of an underlying health issue. Naturally, the only way to determine if your cycle is irregular is by determining abnormal patterns.
The compassionate team at Greece Obstetrics and Gynecology is proud to provide comprehensive OB-GYN services for women of all ages. Located in Rochester, NY, their friendly gynecologists can help with everything from family planning to managing menopause. From the moment you enter the office, you'll feel at home, as they foster a warm, family-like atmosphere for all their patients. They also offer evening hours for your convenience. To make an appointment with a gynecologist on their team, call (585) 225-6680. To read more about their services, visit them online.
Original: https://nearsay.com/c/619015/156281/why-all-women-should-track-their-menstrual-cycle