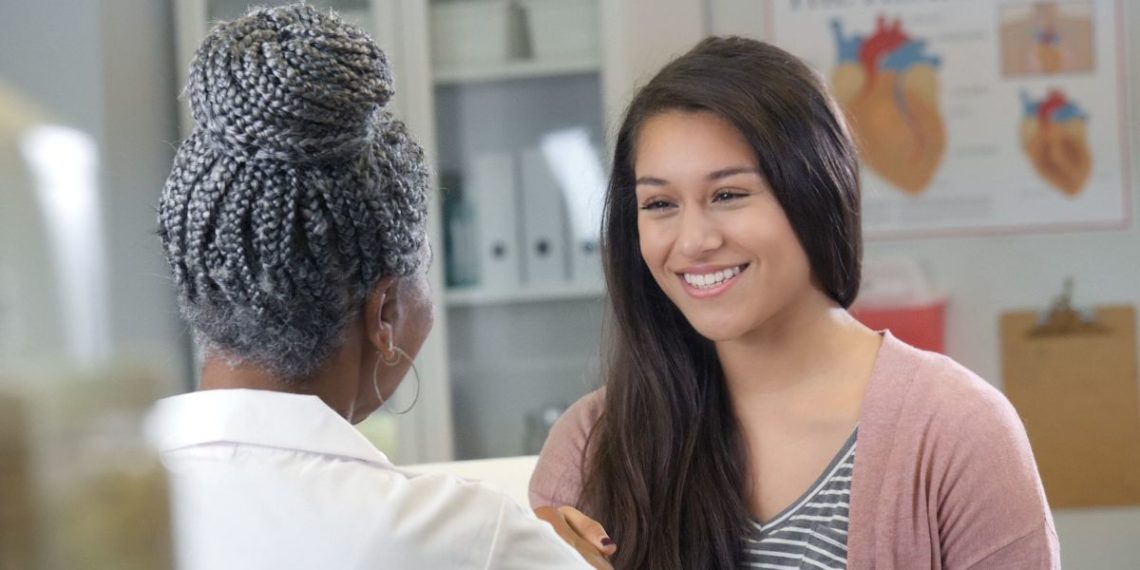 A gynecologist is a medical doctor who specializes in health care for women. Girls should schedule their first appointment with this type of specialist once they reach puberty, around the ages between 12 and 14. This is about the time a girl's reproductive system matures and she begins menstruating. However, some young women feel anxious or curious about what to expect the first time. Here's what you can expect at an initial gynecology appointment.
Questions
First, the doctor will ask you a lot of questions. They will ask about your period, such as when it started and how it makes you feel. You should be able to answer questions about your family health history, as well as your sexual history. It's best to answer honestly so that the doctor can treat you properly.
Exam
You may also receive one or more physical exams. For instance, some gynecologists perform a standard physical to determine the state of your health. Others perform a visual inspection of your exterior genitals. Unless you are experiencing pain or problems, you probably won't experience a pelvic exam, which involves the doctor examining the inner genitals with a gloved hand or a speculum.
Health
The doctor will also likely discuss steps you can take to stay healthy. These include not smoking, maintaining a healthy weight, and exercising regularly. The two of you may discuss birth control and whether you are feeling anxiety, stress, or depression. The whole process is quite painless, and it will be over before you know it.
If you or your daughter needs to see a gynecologist, contact Greece Obstetrics and Gynecology in Greece, NY. They have served Monroe County and the surrounding areas for more than 30 years. They also specialize in obstetrics, contraception, pap smears, breast exams, and family planning. They are renowned throughout the Upstate New York area for their expertise, compassionate care, and friendly staff. They have a new female doctor on staff, and she is now accepting new patients. Learn more about them on their website or call (585) 225-6680 to make a gynecologist appointment.
Original: https://connect2local.com/l/156281/c/5083211/what-to-expect-from-your-first-gynecology-appointment