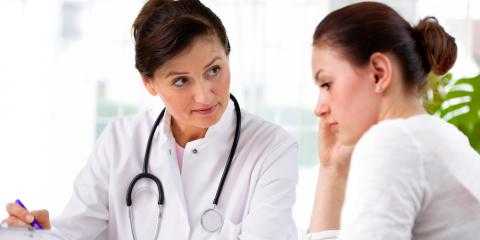 Women who desire to improve their intimate satisfaction and restore their feminine wellness can benefit from ThermiVa® OB-GYN services at their local gynecologist office. Greece Obstetrics and Gynecology in Rochester, NY, offers ThermiVa to its female patients as a way to gently and safely reduce excessive vaginal stretching without discomfort or downtime. Browse the list below to learn more about the perks of this innovative treatment.
The Advantages of ThermiVa® OB-GYN Services
1. Increased Sensation
Some women lose sensation in their vaginal muscles due to age or childbirth. With the help of ThermiVa radiofrequency energy treatments, the loose tissue tightens without surgery or mesh procedures. The application of healing heat emitted by ThermiVa's small, smooth wand denatures and contracts collagen fibrils in the skin. The result is increased sensitivity and feeling caused by sturdier muscles.
2. Better Intimacy
A relationship can reignite with improved sexual intimacy. Stronger muscles and increased moisture created by ThermiVa allow women to experience better satisfaction for themselves and their lovers. It can also eliminate the pain experienced during intercourse. Treatments are available for both external and internal tissue to achieve the feeling and level of arousal desired, no matter how much collagen has been affected.
3. Improved Confidence
ThermiVa's dramatic results give women more confidence in performing for their partner. Gynecologists report that it also makes their patients feel more beautiful and younger. By restoring their "pre-baby" body, eliminating tissue damage, and helping to rekindle their romance, this gynecological treatment can heighten a woman's physical, mental, and emotional health.
Come join us and learn about how ThermiVa can benefit you!
Wednesday, June 12th 5:00 pm to 6:00 pm
Cost: FREE
Address: 2337 Ridgeway Ave. Rochester NY 14626
Please RSVP 585-225-6680 or culmen@greeceobgyn.com
With the help of ThermiVa, women can get their body and relationship back. Start the conversation with your physician today to learn how the treatment can help you reach your goals. To learn more about ThermiVa OB-GYN services, call Greece Obstetrics and Gynecology in Rochester, NY, at (585) 225-6680. For information about their obstetrics and gynecology services for female patients of all ages, visit their w
Original: https://nearsay.com/c/630213/156281/free-thermiva-seminar